How to apply eyebrow makeup? Check out extraordinary brow trends!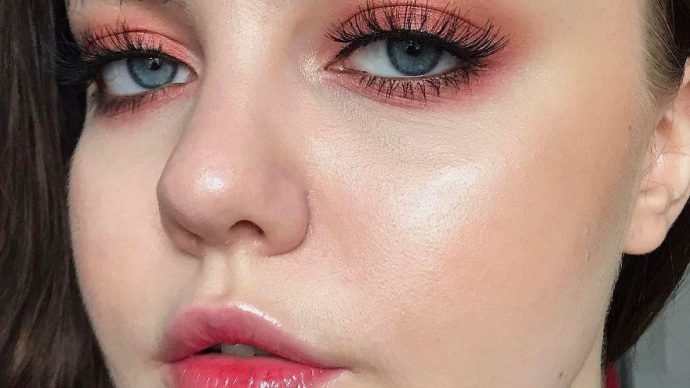 Brow makeup as we used to know it focused on outlining both bottom and upper brows and filling them in with a brow pencil or other filler. To complete makeup, we simply brushed through the brow hair and/or defined the contours with a highlighter right under the brow line. This traditional method has been replaced by new makeup trends such as feathered brows or soap brows. How can you get the look?
1. Feathered brows
This is somewhat an opposition to bold brows that are typical of model Cara Delevingne. Kim Kardashian's makeup artist – Mario Dedivanovic – is believed to be the creator of feathered brows.
How to prime yourself for feathered brows?
No brow makeup looks good if you don't shape the brows. To get the most flattering contours, take a pencil, keep it near the face so that it crosses the face from the outer edge of nose (nose holes) through the inner eye corner to the brow hair – this will be where your brow should start. The end of brows is indicated by the line that goes from the outer edge of the nose through the outer corner of the eye. After mapping, you need to pluck all hairs that are outside the marked contours.
How to do feathered brows?
The name feathered brows flows from the way of applying this form of makeup. To create the look you need a thin brush and brow powder. You use hair-like strokes to draw the brows – keep them as natural-looking as possible. Subtle brow arches is the effect you strive for.
2. Feather brows
Feather-like eyebrows is an idea that Finnish makeup artist Stella Sironen came up with. She shared it on her Instagram.
How to do feather brows?
Contrary to appearances, it isn't a tricky task. You simply part the brow in the middle and brush the upper half upwards and the bottom half – downwards. Of course you need some gel for strong hold. If you're big on bolder look, get some glitter and/or pigment.
3. Soap brows
This is an easy trick for getting desired brow shape within a couple of seconds and without cosmetic products! Soap brows is an old Hollywood beauty hack that has been freshened up by Anastasia Soare, founder of a well-known cosmetic company. This brow trick is about styling brows with a damp spoolie and a little soap which gives them an extra hold. Soap brows is both effective and budget brow makeup trend.
How to do soap brows?
To get the soap brows look, you simply dampen a spoolie and scoop a little soap. Next you brush the brows giving them the desired shape. You can stop here or intensify the look by filling brows with a powder. For soap brows you can use either ordinary soap bar or specially-designed brow soap. But why soap?! It aids in keeping hairs in place and makes brows a bit fuller-looking, plus it doesn't leave them stiff like gels, pomades or mascaras tend to do. All you get is natural brow definition.