3 things you must know if you desire thick brows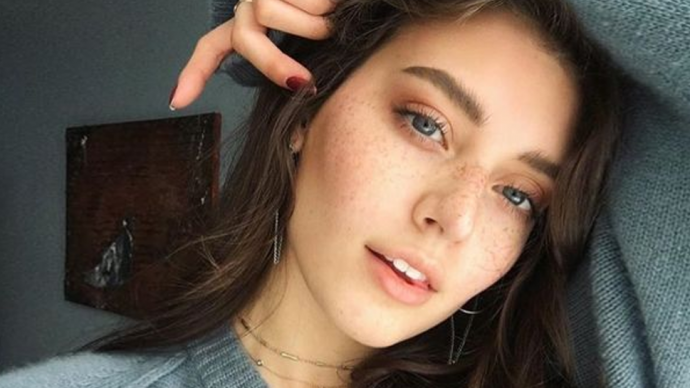 The appearance of our brows largely depends on the way we care for them. There are three essential aspects that you must pay attention to if you desire to stun with healthy, gorgeous, thick eyebrows. One of them is day-to-day brow care. Makeup is another one. What about the third thing? Read on to find out!
Let's face the truth – hair and face are the main focus of our daily care.  Applying makeup products is the only thing we do with the brows. It's a big mistake because the brows need nourishing, moisturizing and repair as much as skin and hair do.
Believe it or not, the look of your brow arches doesn't depend only on makeup – the way you care for them every day as well as how you treat them e.g. during makeup removal matter enormously too. Only by remembering these three points, you can become the "owner" of brows that amaze – full, thick, shiny arches. See three things that have an impact on the state of your brows and learn to keep them healthy (and pretty as a consequence).
1. Do you know how to care for your brows?
Suitable day-to-day eyebrow care is definitely the most important step towards fleek brows. This means you need to provide essential nutrients, regenerate, strengthen and ensure proper levels of moisture. Mini-hair above your eyes need your support to grow and be damage-proof, and a good eyebrow serum or natural oil will help you out. The choice of a product is up to you.
You just need to remember to be systematic because only everyday eyebrow care is able to provide them with enough support to grow strong, damage-proof, thicker and bolder. This kind of daily care activates faster brow growth – strengthened hair bulbs are firmly rooted in follicles so brows don't fall out in excess, plus they work more effectively so you can see the brows really grow.
2. Do you know how to apply brow makeup?
Eyebrow makeup is another crucial thing. It seems like every girl knows how to nicely fill in the brows, marking the start, arch and end, camouflaging the imperfections (so-called patches) and bringing out the natural color of hair. The effect cannot be fake-looking or exaggerated. The fewer the products, the better.
However, few of you pay attention to products you use for brow makeup. If you regularly apply chemical-laden fillers (alcohols, parabens, aluminum, heavy metals), your brows quickly get worse. Let's turn to natural makeup products e.g. mineral formulas, cosmetics enriched with nutrients (oils, vitamins) and free from unwanted additives. The brows will love it.
3. Do you know how to remove makeup?
Makeup removal is the last thing. Even though makeup removal seems to be a piece of cake, it turns out that many girls damage their brows at this stage. Taking makeup off all wrong means trouble. First of all, you don't remove the product thoroughly so it builds up on hair. Secondly, you use over-enthusiastic motions while removing makeup.
The removers you use matter as well – not every product is beneficial for the skin/brows. Natural oils still work best for removing makeup since they do away even with waterproof makeup and greasy products, plus they have a conditioning effect on brows. If you don't like the oil idea, pick lightweight removers and micellar water, and be gentle while removing makeup – no rubbing or tugging.